We are thrilled to announce our upcoming workshop, titled "Saving Our Future One Airway at a Time: Airway Interventions from Birth Through Age 6.", on April 19-20, 2024. This educational event will be held at Five Star Orthodontics in Denton, TX, and is set to be a game-changer for practitioners in the field of pediatric dentistry and orthodontics.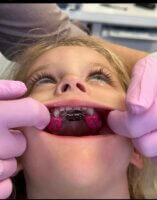 Meet Dr. Piya Gandhi: A Leader in Pediatric Dentistry
Our featured speaker for this workshop is none other than Dr. Piya Gandhi, a board-certified pediatric dentist with a profound specialization in functional pediatric dentistry. Dr. Gandhi's practice is dedicated to comprehensive patient care, encompassing screenings for airway, sleep, speech, feeding, and growth and development disorders. She has a particular focus on diagnosing and treating infants and children with airway disorders, including tongue and lip tie issues.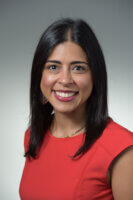 What sets Dr. Gandhi apart is her personal connection to the subject matter. Her passion for tethered oral tissue (TOTs) stems from her own experiences and challenges with her older daughter, Cyrah. Dr. Gandhi's ultimate goal is to prevent other families from enduring the same difficulties. With extensive post-residency training in airway development and the diagnosis and treatment of tethered oral tissues, she is well-equipped to address these critical issues in her practice.
Dr. Gandhi firmly believes in a comprehensive, team-based approach, and she has worked diligently to build a network of practitioners in the greater Houston area. Her in-house team includes a speech-language pathologist, myofunctional therapist, pediatric chiropractor, and international board-certified lactation consultant. This holistic approach ensures that her patients receive both convenient and comprehensive care.
Beyond her clinical practice, Dr. Gandhi is deeply committed to sharing her knowledge with fellow practitioners. She regularly collaborates with local professionals and delivers lectures on a national scale to raise awareness about airway disorders and tongue ties. Her dedication to education and training is a testament to her mission of creating healthier futures for children.
Join Us for a Transformational Experience
At this upcoming workshop, Dr. Gandhi will lead an exploration of airway interventions from birth through age 6. It's an invaluable opportunity to gain insight into the early detection and treatment of airway disorders and oral restrictions that can impact growth, development, and healthy sleep. Dr. Gandhi's expertise and commitment to comprehensive patient care will empower attendees to better serve their young patients.
About Five Star Orthodontics
As we eagerly look forward to this workshop, it's important to note that Five Star Orthodontics has been a trusted partner for the orthodontic community for over 30 years. Our commitment to excellence is evident in every aspect of our service:
At Five Star Orthodontics, we guarantee consistency through our assembly line appliance fabrication, offering specialized expertise in each department for unwavering high-quality results. We prioritize efficiency with lab slips, pre-paid UPS shipping labels, and email alerts for timely deliveries. We use top-tier materials, accept intraoral scans, and employ laser welding for durable and flexible solutions.
With technicians boasting over a decade of experience and department supervisors averaging 20 years, we ensure your needs are met. Our commitment to continuous learning and support for orthodontic assistants makes us easy to work with, and we offer a one-stop shop for high-quality orthodontic supplies at competitive rates. Plus, we stand by the quality of our products, offering a 60-day appliance warranty, and we're dedicated to exceeding your expectations through commitments we understand and can meet in a timely manner.