.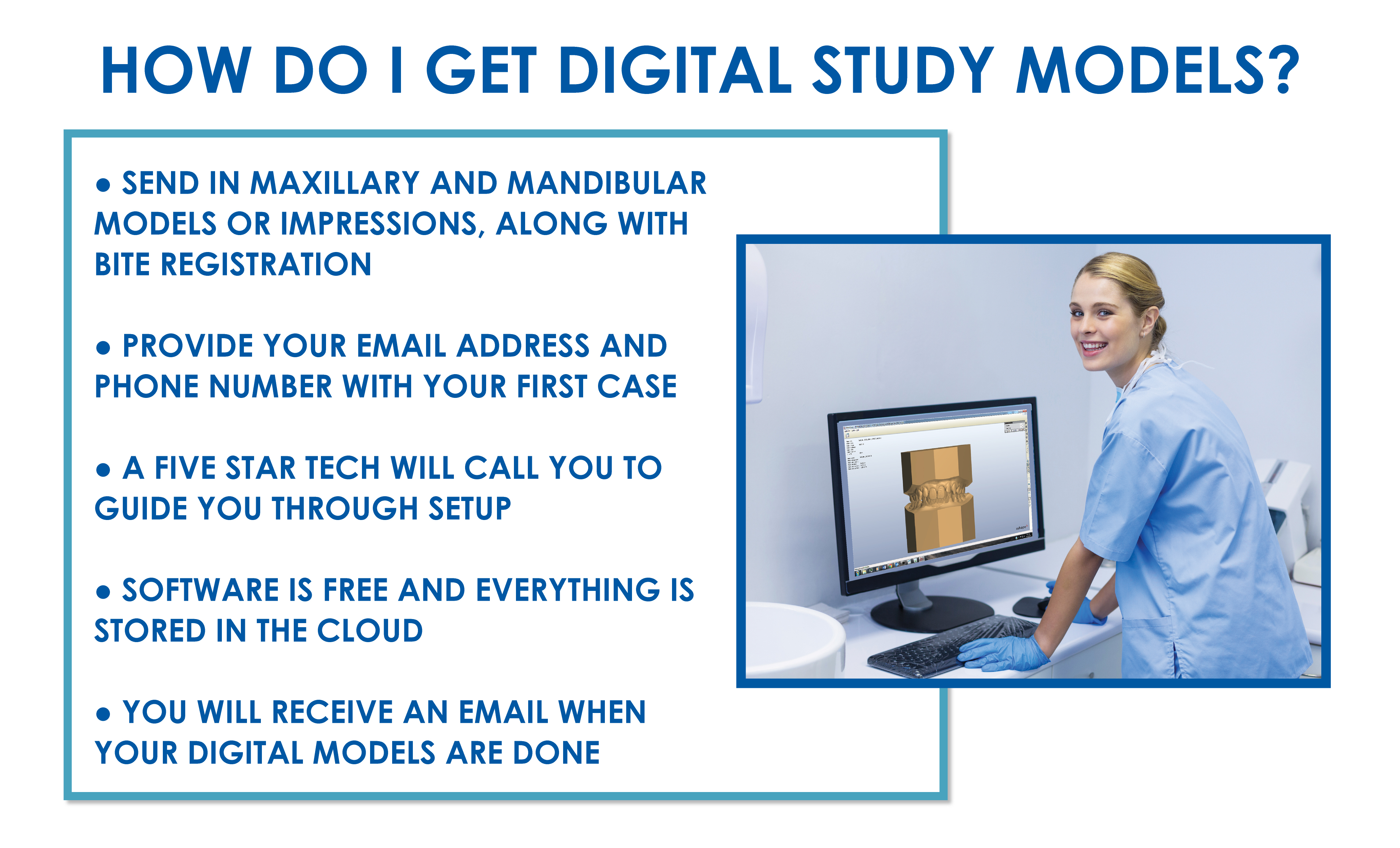 We can create your digital study model directly from stone models and impressions, or an intraoral scan (.stl files). Personalize your digital study model with a variety of base options. You can also request the degree of sculpting and refinement of the anatomy.
We will send your digital models via email or you can access them through a free Cloud Technology called box.com. You can view your models with our free Orthoviewer software. The Orthoviewer software allows you to view your model on a full 3-Dimensional axis, and take tooth, arch, and other diagnostic measurements.
Click here to download Orthoviewer for free.
Click here to create your box.com account for free.
If you have questions or need help setting up the software, call us at 800-521-2351 or email us at 3dscans@fivestarortho.com.