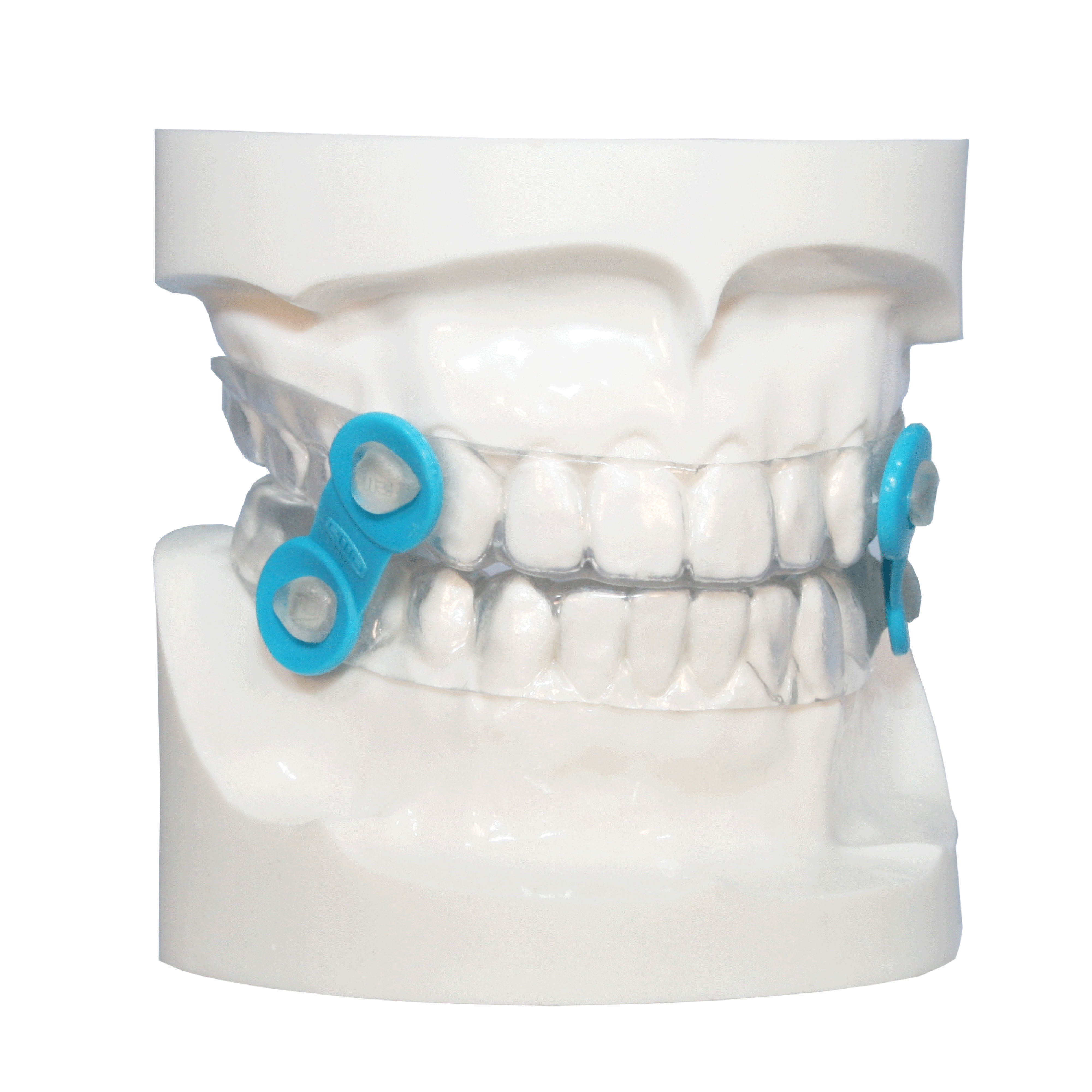 The EMA® Custom appliance is a simple, patient-friendly oral appliance created for noninvasive treatment of snoring and OSA. The primary treatment mechanism of opening the bite and gently moving the mandible forward is achieved with the use of interchangeable elastic straps that offer varying degrees of mandibular advancement. The flexibility of these elastic straps provides unsurpassed lateral movement and overall TMJ comfort. The 2mm thick pressure formed bases offer orthodontic retention (resulting in no tooth movement) and maximum anterior tongue space because there are no projections in the palate. Download PDF Instructions
Lab Requirements: Upper and lower models free of bubbles, distortions, or voids. Impressions must be taken with a heavy body alginate or PVS. A bite registration placing the patient in their proper AP and vertical position.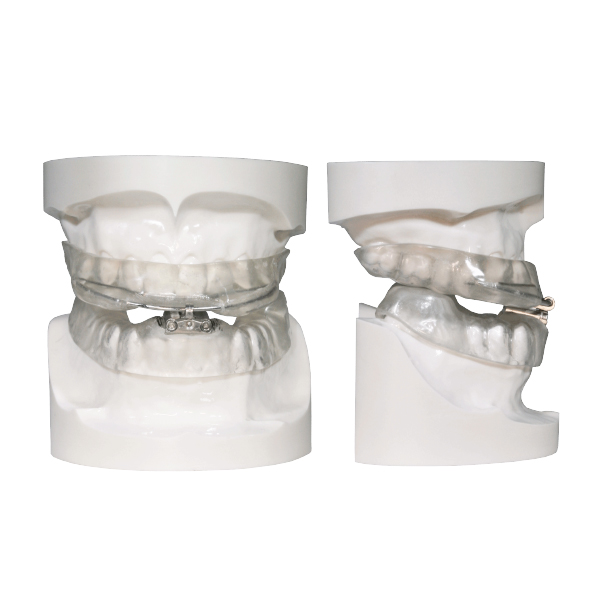 The DreamTAP appliance is designed with hardware on its exterior, giving the patient greater tongue space. The adjustable hook is positioned on the lower tray, this single point of adjustment prevents uneven bilateral adjustment that may cause jaw discomfort. The hardware is made of Chromium-Cobalt (Nickel Free), which is stronger than surgical stainless steel. The DreamTAP comes with 3 different sizes of hooks, allowing for up to 15mm of AP adjustment. The adjustment hook advances the mandible .25mm with each turn, allowing for very easy adjustment by the doctor or the patient. A bite registration should be sent in with at least a 7mm open bite anteriorly.